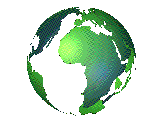 Thank you for visiting www.VirtualAssistanceGenie.com! Please take a moment to peruse our site and determine how we can be of service to your company or organization! Also, for the nonprofits, be sure to check out our on-site training services (Virtual Assistance Genie Training) on the "Rates" page of this website. Simply click on the "Life Skills Coaching and Professional Training Workshops" image link and you will be redirected to a PDF file detailing the services we offer as it pertains to training.

For a FREE 20 minute consultation, simply call (770) 774-1772!
Here's a short video on why you should hire a virtual assistant:
…And Many More!
For specific details on our SEO optimized video creation and marketing, recruiting, advertising, and event planning services, please click on the image links below.
See what Dun and Bradstreet has to say about virtual assistants (click here)!
Visit and "Like" our Facebook Fan Page!